Discover the most innovative project of houses for sale in Candiac
A real innovation, our Pür Urbain Candiac real estate project consists of 148 townhouses in the heart of one of the most fashionable communities in Quebec! Our housing project is entirely centered around public transit, and is therefore within walking distance of all services. It was designed according to the urban concepts of TOD (Transit Oriented Development), i.e., a location within walking distance of a public transit access point, and POD (Pedestrian Oriented Development), which favours pedestrian movement of residents.
Our townhouses in Candiac are located in the heart of the Square project Candiac, where we find a Dutch-inspired park with a surface area of 250,000 sq. ft. with walking and cycling paths, public agora that can host small shows, a fruit and vegetable market and more than 2000 mature trees. Our residences are as charming for their modernity as for their eco-responsible advantages.
The property developer, Jean Pessoa, says it right off the bat :
"Living in Pür Urbain means having all the advantages of a house without any annoyance".
Our townhouses are built with high quality materials that exceed industry standards and are maintenance free. Exterior finishes have been chosen for their sustainability and warranty, and landscaping and snow removal are taken care of.
"Many of our customers say that since they have come here, they now spend more time with their families!"
adds M. Pessoa.
Our project is conceived to meet the needs and requirements of modern families in a general concept of 2000 multigenerational dwellings integrated in the Square Candiac.
Pür Urbain Candiac: Our townhouses at the centre of a sustainable community!
The community where we are located is nothing short of revolutionary in its pioneering environmental approach. Most of tomorrow's investments are sustainable and in tune with the environment. Indeed, the city of Candiac benefits from an exceptional reputation, based on the quality of its services, as well as the quality of its living environment.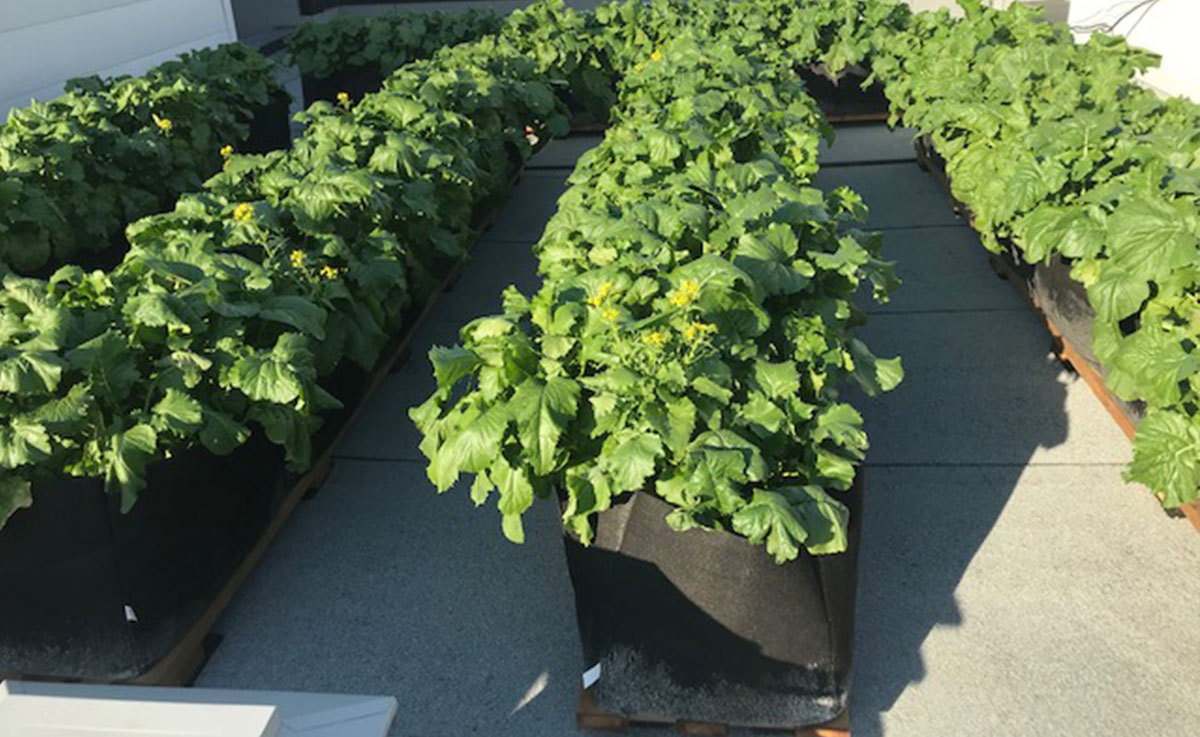 In this sense, the sustainable community and its builders are taking concrete action, reflecting our common desire to make sustainable development the foundation on which the Candiac of tomorrow will be built. Here are a few examples, to name these few :
The former Consumers Glass plant nearby was 90% recycled when it was dismantled;
100% of the roofs on the Square Candiac buildings are light coloured for durability;
100% of the parking spaces in the Pür Urbain Candiac townhouses are underground;
The pavements and bicycle paths that cross our neighbourhood are recyclable;
The landscaping, which occupies 20% of the territory, fosters the appearance of freshness islands (more than 2000 mature trees transplanted near the residences);
The central park, adjacent to our townhouses, occupies an area of 250,000 sq. ft. and uses an avant-garde rainwater recovery system that promotes bioretention;
The municipality is counting on the implementation of numerous electric charging stations in the neighbourhood;
An autonomous electric shuttle bus runs through the neighbourhood.
Of course, this whole approach is also mirrored in different aspects of the construction of our townhouses, as we take care to team up with environmentally sustainable partners. These include our maintenance-free exterior cladding, solar panels that generate renewable energy, and the use of organic waste containers!
- " Enjoy the fresh air, summer and winter, in a park with walking paths, playgrounds and an abundance of greenery, all close to your new home "
© Square Candiac
Your townhouse in the heart of Square Candiac
Located on the edge of a peaceful park, in a place where life is good, our townhouses meet all the needs of modern families who desire to live in one of the most beautiful cities in the province - Candiac, my city under the trees.
Living in the heart of Square Candiac - a contemporary space in perfect symbiosis with nature - in one of our luxurious townhouses, means above all accepting to blossom in an urban space without neglecting nature in its wild state and the proximity to facilities!
More than 2,000 mature trees, $600 million in investment, the 2nd largest project in the Greater Montreal area, close to highways, only 20 minutes from Montreal, all annexed to a public transit incentive parking lot, here is what awaits you if you move into one of our townhouses tailored to your needs!
In addition, this exceptional neighbourhood is close to the best bilingual schools in the region. Want to stay in shape? Is your health a top priority? Everything is thought out in terms of services offered to the community in order to offer a wide range of activities as well as numerous places to practice them in a vibrant in a bustling neighbourhood.