Pür Urbain Candiac presents Civitas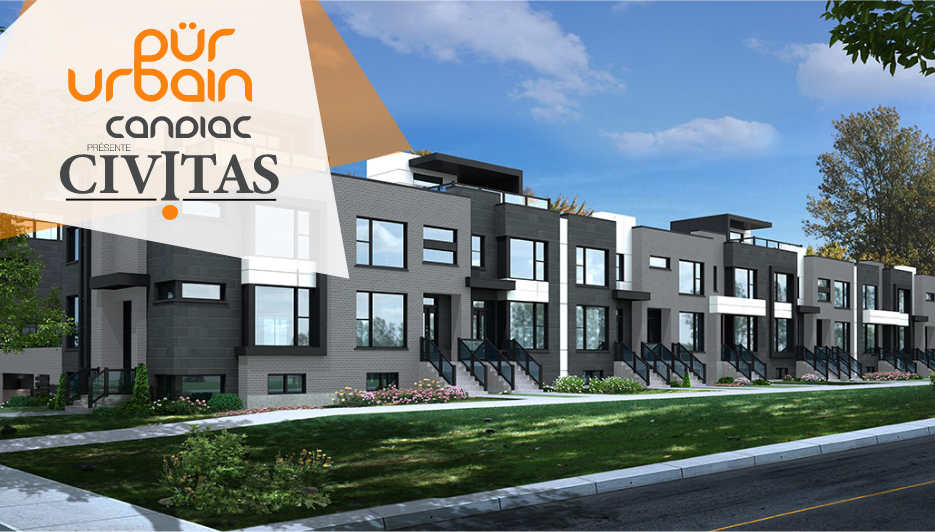 In order to offer a convenient product for first and second time buyers Pür Urbain Candiac is launching a new product called Civitas.
Building on the success of its signature product in the heart of Square Candiac, Pür Urbain Candiac is offering affordable townhouses that will meet the needs of a modern and visionary customer; or should we say revolutionary!
Located just a stone's throw from public transportation while being established in the heart of a resolutely green city where sustainable development is a priority. our properties will thrill you.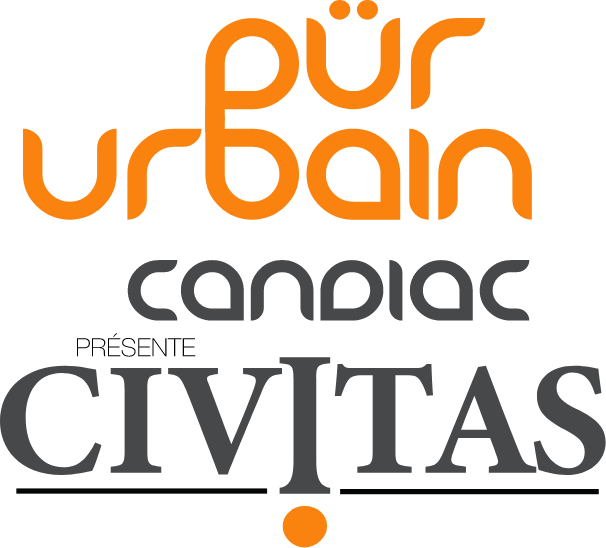 Features
Prime location in a pleasant cool area.
Direct access to the cycling and walking path.
Free Wi-Fi in the park areas.
Superior quality construction.
2 indoor parking spaces.
Outdoor pool.
Beautiful outdoor terrace of 9' x 20'.
Strategically located to provide road access.
Close to all services, shopping centres, banks, restaurants pharmacies and more...
1 minute walk to bus service.
Oversized pavements with bike path.
Features of the units
8 and 9 foot ceilings
Large windows
Rooftop balconies with optional spa
High quality floating floor
Contemporary style mouldings (4½")
Ground and first floor painted white
Home gas connection (additional connections optional)
Stairs between two walls (hardwood)
ELECTRICITY - HEATING - AIR CONDITIONING
Individually controlled central forced-air heating and cooling system
60 gallon hot water tank
Modern exterior lighting
KITCHEN
Melamine kitchen cabinets with full extension and self-closing drawers (choice of colours)
Standard hood
Stainless steel double sink
Central island, 3\4 quartz countertop (choice of colours)
SHOWER ROOM / BATHROOM
Standard toilet
Vanity
12" x 24" tile floor
Glass shower with tile walls
Designer freestanding bath
Single sink
LAUNDRY ROOM
12" x 24" tile floor
Washer and dryer outlets
Cabinet (optional)
Exclusions
Wallpaper
Electrical fixtures
Decorative elements
Coloured paint
Furniture
Mirrors
Blinds, curtains
Recessed lights
8 foot door for the ground floor
Towel rails and bathroom accessories
CORNER MODEL
Living area 1895 sq ft
Ground floor 750 sf
Deck approx. 180 sq. ft.
Garage 396 sf
Basement 456 sq. ft.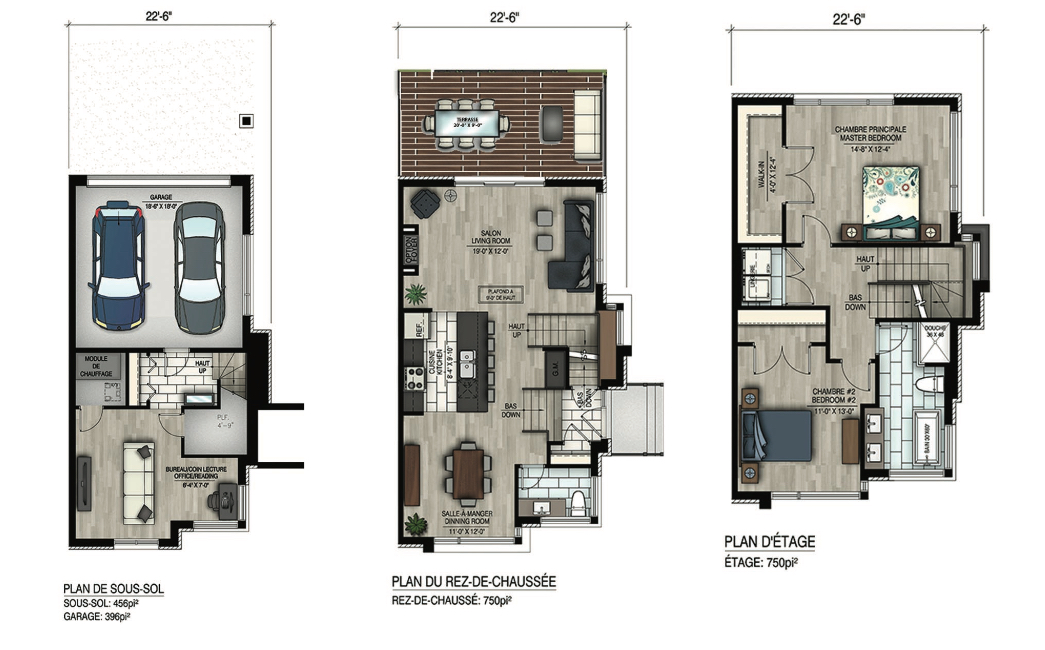 CENTRE MODEL
Living area 1729 sq ft
Ground floor 717 sf
Deck approx. 180 sq. ft.
Garage 422 sf
Basement 393 sf (unfinished)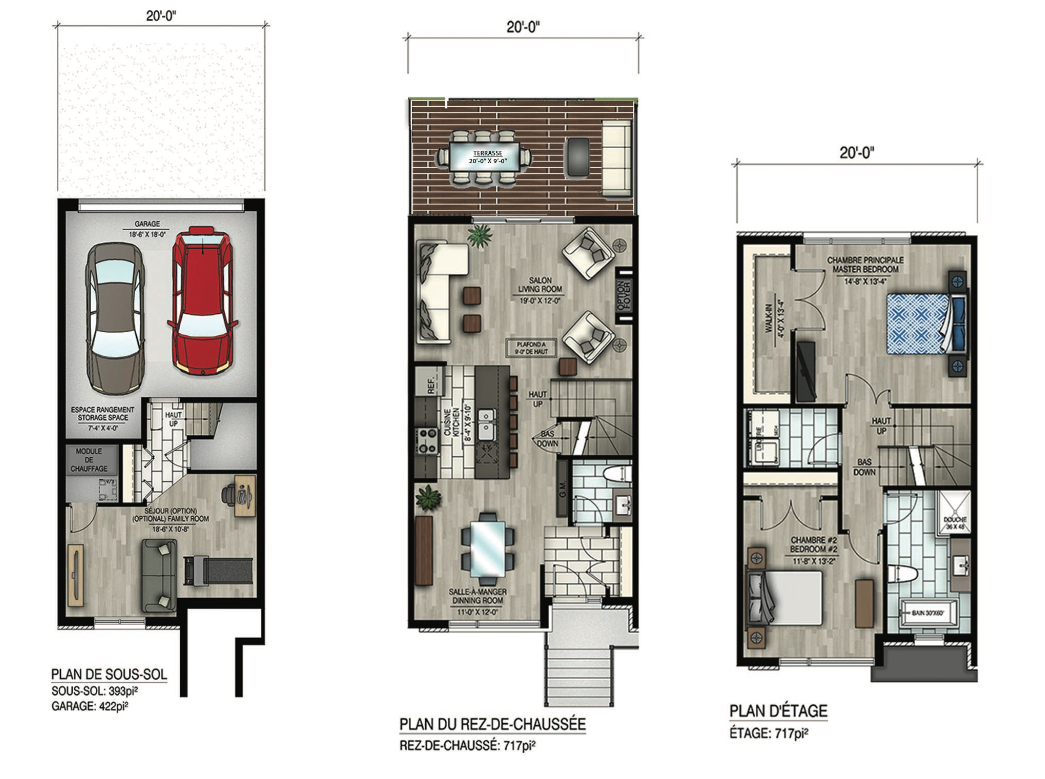 OPTION (extra)
Mezzanine 3T or 4T from

290 sq.ft.

to

370 sq.ft.

Additional private deck of

248 sq. ft.